After School Enrichment Classes
2021 – 2022 School Year
Barnwell Elementary School
9425 Barnwell Rd, Johns Creek, GA 30022
Fine Arts
Grades: K – 5
Tuesday: 2:30p – 3:30p
09/07/2021 – 11/16/2021

Robotek
Grades: 2 – 5
Wednesday: 2:30p – 3:30p
09/08/2021 – 11/10/2021

Bascomb Elementary School
1335 Wyngate Pkwy #6646, Woodstock, GA 30189
Fine Arts
Grades: K – 5
Tuesday: 3:30p – 4:30p
08/23/2021 – 11/30/2021

FUNdamental Science
Grades: K – 5
Wednesday: 3:30p – 4:30p
08/25/2021 – 11/17/2021

Cheatham Hill Elementary School
1350 John Ward Rd SW, Marietta, GA 30064
Fine Arts
Grades: K – 5
Monday: 2:30p – 3:30p
08/30/2021 – 11/15/2021

FUNdamental Science
Grades: K – 5
Wednesday: 2:30p – 3:30p
08/25/2021 – 11/17/2021

Robotek
Grades: 2 – 5
Thursday: 2:30p – 3:30p
08/26/2021 – 11/18/2021

Crabapple Crossing Elementary School
12775 Birmingham Hwy, Milton, GA 30004
STEAM Enrichment
Grades: K – 5
Thursday: 2:30p – 3:30p
09/09/2021 – 11/18/2021

Davis Elementary School
2433 Jamerson Rd, Marietta, GA 30066
Robotek
Grades: 2 – 5
Tuesday: 2:30p – 3:30p
08/24/2021 – 11/16/2021

Eastvalley Elementary School
2570 Lower Roswell Rd, Marietta, GA 30067
GEO STEAM
Grades: K – 5
Tuesday: 2:30p – 3:30p
09/07/2021 – 12/07/2021

FUNdamental Science
Grades: K – 5
Thursday: 2:30p – 3:30p
09/09/2021 – 12/09/2021

Robotek
Grades: 2 – 5
Monday: 2:30p – 3:30p
09/13/2021 – 12/06/2021

Ford Elementary School
1345 Mars Hill Rd, Acworth, GA 30101
STEAM Enrichment
Grades: K – 5
Wednesday: 2:30p – 3:30p
08/18/2021 – 11/17/2021

Robotek
Grades: 2 – 5
Wednesday: 3:45p – 4:45p
08/18/2021 – 11/17/2021

Heards Ferry Elementary School
6151 Powers Ferry Rd NW, Sandy Springs, GA 30339
Fine Arts
Grades: K – 5
Thursday: 2:30p – 3:30p
09/09/2021 – 11/18/2021

Indian Knoll Elementary School
4750, 3635 Univeter Rd, Canton, GA 30115
FUNdamental Science
Grades: K – 5
Thursday: 3:00p – 4:00p
08/26/2021 – 11/18/2021

Keheley Elementary School
1985 Kemp Rd NE, Marietta, GA 30066
Fine Arts
Grades: K – 5
Friday: 2:30p – 3:30p
08/20/2021 – 11/19/2021

Liberty Elementary School
10500 Bells Ferry Rd, Canton, GA 30114
Fine Arts
Grades: K – 5
Friday: 3:00p – 4:00p
08/27/2021 – 11/19/2021

Robotek
Grades: 2 – 5
Thursday: 3:00p – 4:00p
08/26/2021 – 11/18/2021

Macedonia Elementary School
10370 E Cherokee Dr, Canton, GA 30115
Fine Arts
Grades: K – 5
Monday: 3:00p – 4:00p
08/23/2021 – 12/06/2021

Medlock Bridge Elementary School
10215 Medlock Bridge Pkwy, Johns Creek, GA 30022
Fine Arts
Grades: K – 5
Monday: 2:30p – 3:30p
09/13/2021 – 12/06/2021

FUNdamental Science
Grades: K – 5
Thursday: 2:30p – 3:30p
09/09/2021 – 11/18/2021

Robotek
Grades: 2 – 5
Wednesday: 2:30p – 3:30p
09/08/2021 – 11/10/2021

Mountain Park Elementary School
11895 Mountain Park Rd, Roswell, GA 30075
Fine Arts
Grades: K – 5
Monday: 2:35p – 3:35p
09/13/2021 – 12/06/2021

Mountain VIew Elementary School
3151 Sandy Plains Rd, Marietta, GA 30066
FUNdamental Science
Grades: K – 5
Wednesday: 2:30p – 3:30p
09/15/2021 – 12/08/2021

RoboTEK
Grades: 2 – 5
Wednesday: 3:40p – 4:40p
09/15/2021 – 12/08/2021

Murdock Elementary School
2320 Murdock Rd, Marietta, GA 30062
Fine Arts
Grades: K – 5
Friday:
First Session: 2:30p – 3:30p
Second Session: 3:45p – 4:45p
08/27/2021 – 11/19/2021

FUNdamental Science
Grades: K – 5
Tuesday:
First Session: 2:30p – 3:30p
Second Session: 3:45p – 4:45p
08/24/2021 – 11/16/2021

Robotek
Grades: 2 – 5
Wednesday:
First Session: 2:30p – 3:30p
Second Session: 3:45p – 4:45p
08/25/2021 – 11/17/2021

New Prospect Elementary School
3055 Kimball Bridge Rd, Alpharetta, GA 30022
Fine Arts
Grades: K – 5
Tuesday: 2:30p – 3:30p
09/07/2021 – 11/16/2021

FUNdamental Science
Grades: K – 5
Wednesday: 2:30p – 3:30p
09/08/2021 – 11/10/2021

Northwood Elementary School
10200 Wooten Rd, Roswell, GA 30076
Fine Arts
Grades: K – 5
Monday: 2:30p – 3:30p
09/13/2021 – 12/06/2021

Sedalia Park Elementary School
2230 Lower Roswell Rd, Marietta, GA 30068
Robotek
Grades: 2 – 5
Monday: 2:30p – 3:30p
08/30/2021 – 12/06/2021

STEAM Enrichment
Grades: K – 5
Friday: 2:30p – 3:30p
08/27/2021 – 11/19/2021

Sixes Elementary School
20 Ridge Rd, Canton, GA 30114
Fine Arts
Grades: K – 5
Thursday: 3:30p – 4:30p
08/26/2021 – 11/18/2021

Robotek
Grades: 2 – 5
Monday: 3:30p – 4:30p
08/23/2021 – 12/06/2021

The STEAM Club, Studio & Lab
2932 Canton Rd, Suite 250, Marietta, 30066
Fine Arts
Grades: K – 5
Tuesday: 4:30p – 5:30p
10/05/2021 – 12/14/2021

Robotek
Grades: 2 – 5
Friday: 4:30p – 5:30p
10/08/2021 – 12/10/2021

FUNdamental Science
Grades: K – 5
Monday: 4:30p – 5:30p
10/04/2021 – 12/06/2021

Vaughan Elementary School
5950 Nichols Rd, Powder Springs, GA 30127
STEAM Enrichment
Grades: K – 5
Friday: 2:15p – 3:15p
08/20/2021 – 11/19/2021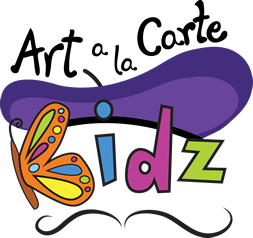 You now can participate in our very popular Fine Arts Enrichment program from the comfort and safety of your home!
Enjoy our Art a la Carte Kidz fine art program with a live instructor in our virtual classrooms.
Offerings include: Illustration, Painting, Mixed Media, Multi-Cultural Arts and more…
All you will need are a few basic art supplies and be able to join our virtual class room via computer, tablet or phone.
Class descriptions with detailed supply lists provided…
We have joined a fun family of kid-tested and parent-approved enrichment providers to bring your child the very best in online classes this fall.  Check out FUNCLUBS.COM